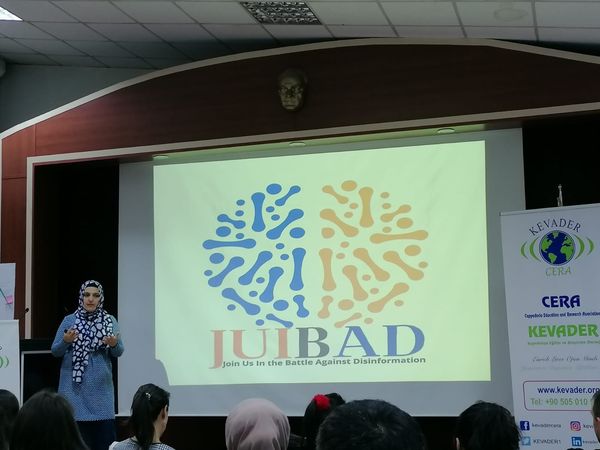 In the heart of Turkey's historical region, Cappadocia, a significant gathering unfolded within the walls of the Cappadocia Education and Research Association (CERA) conference hall on August 10, 2023. The event marked a milestone for the Erasmus+ Project, "Join Us In The Battle Against Disinformation" (JUIBAD), bringing together a diverse group of individuals united by a common cause: the pursuit of truth in an era of widespread misinformation.
The JUIBAD Turkey Multiplier Event saw the convergence of twenty esteemed participants, including educators, students, scholars, representatives from educational institutions, NGOs, parents, and notably, the president of CERA. This assembly of minds was not just a meeting but a testament to the collective commitment to educating and empowering individuals against the tide of disinformation.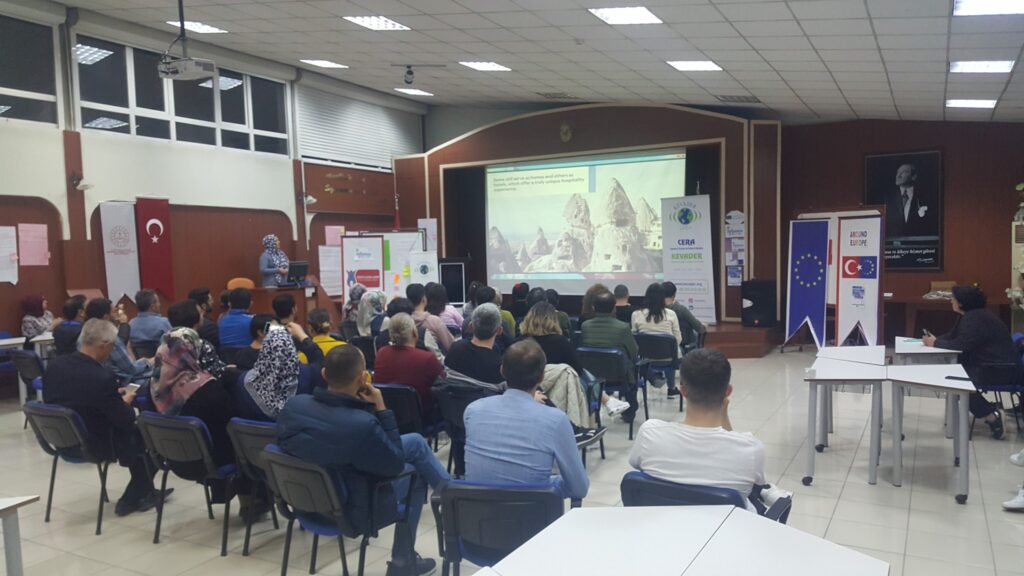 The project, aptly acronymized as JUIBAD, carries the official project number 2020-1-ES01-KA226-SCH-094785 and represents a beacon of hope in a landscape often muddled by the fog of false narratives. The event's agenda was meticulously crafted to address the multifaceted nature of disinformation, from its roots to its ramifications.
Participants engaged in a series of discussions and workshops, each designed to dissect and understand the anatomy of fake news, its impact on society, and the tools necessary to combat it. The event served as a platform for sharing experiences, strategies, and educational resources, including a comprehensive manual for trainers and teachers, and a sneak peek into the JUIBAD Massive Open Online Course (MOOC) tailored to arm students against the spread of falsehoods.
The significance of the event was further amplified by the backdrop of Nevşehir, a region steeped in history and culture, reminding attendees of the importance of preserving truth and integrity in the narrative of humanity. The Cappadocia Education and Research Association, through its hosting of this multiplier event, underscored its dedication to not only education but to the cultivation of an informed and discerning populace.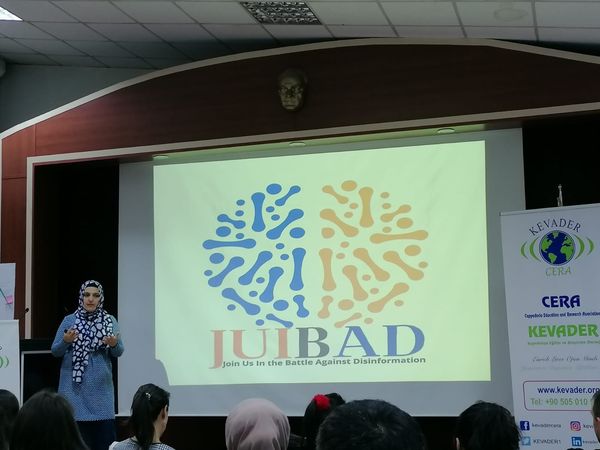 Gratitude was extended to all attendees, whose participation and insights were invaluable to the success of the event. Their collective presence was a powerful declaration of the ongoing commitment to eradicating the scourge of disinformation.
As the event concluded, the resolve of each participant was strengthened, leaving a palpable sense of purpose and determination in the air. The JUIBAD Turkey Multiplier Event was not just a conference; it was a clarion call to action—a call that resonated well beyond the enchanting landscapes of Cappadocia, echoing into the classrooms, institutions, and homes across Turkey and beyond.
In the fight against disinformation, the JUIBAD project, with its successful multiplier event in Nevşehir, has laid down the gauntlet, challenging misinformation with the most potent weapon available: knowledge. The battle continues, but with initiatives like JUIBAD, the frontline is fortified with informed warriors ready to defend the truth.