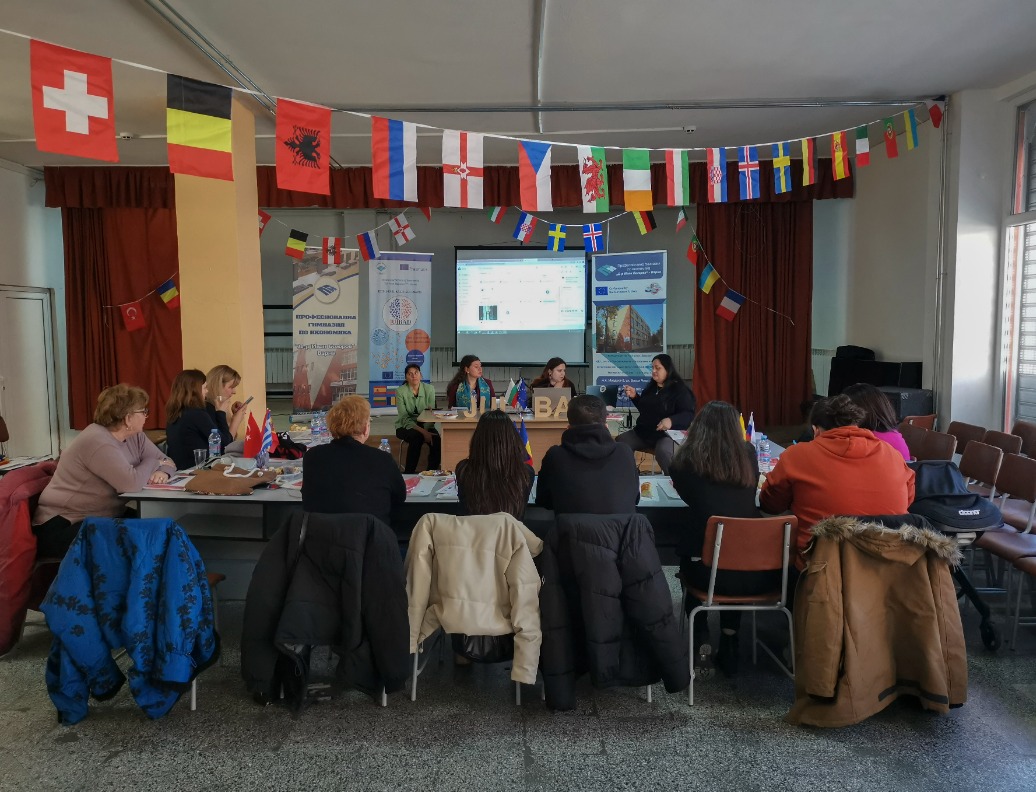 "Project 'Join us in the battle against disinformation' No 2020-1-ES01-KA226-SCH-094785 The Erasmus+ Program Hosting at PGI within the project 'Join us in the fight against disinformation'
During the two days period from February 10 and 11, 2023, PGI Dr. Ivan Bogorov hosted a working meeting on the project 2020-1-ES01-KA226-SCH-094785 ('Join us in the fight against misinformation') as part of the Erasmus+ program.
Our guests were youth workers, researchers, teachers, trainers, journalists, and psychologists from Lithuania, Turkey, Romania, Russia, Italy. Students from classes 8a, 9b, and 10d joined in the reception. The working meeting also brought together virtually participants from Greek and Spanish partner organizations.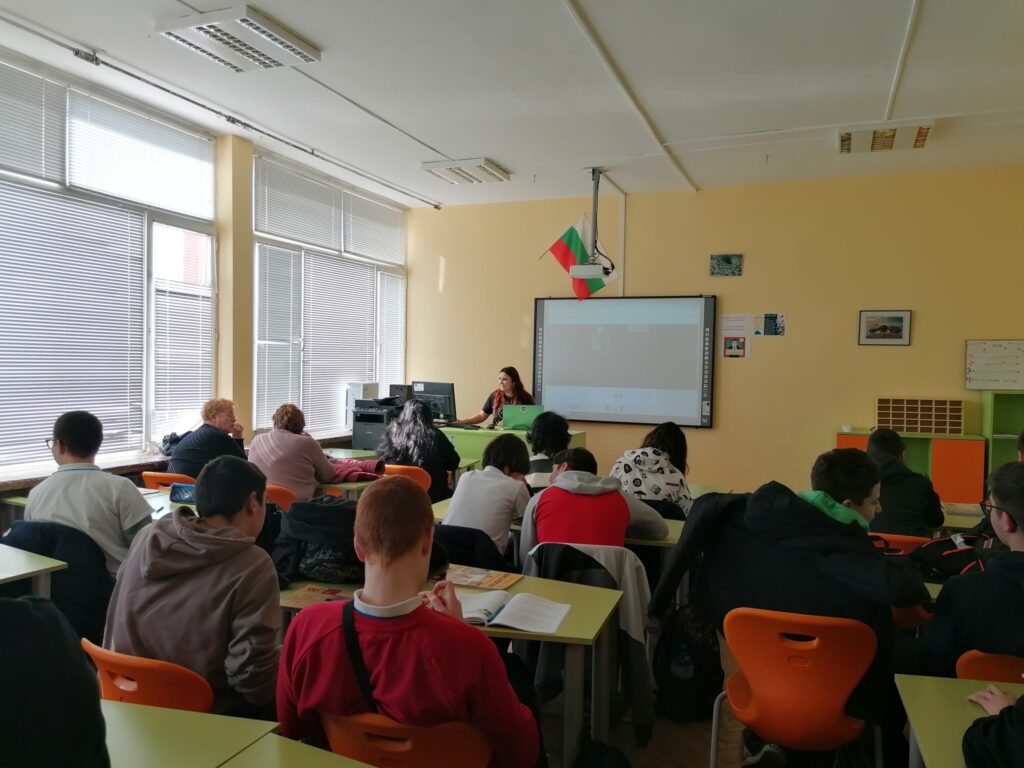 The activities continued with seminars, games, presentations in several classes where the guests introduced the students to how to spot false information and the Four Turkish teachers conducted a session with students on false information in school theater classes, looking at it in a historical, social, moral, spiritual, and cultural context. Romanian and Russian trainers using interesting interactive approaches intrigued the young audience.
They discussed the topic of disinformation vividly. Lithuanian and Italian partners organized workshops with students presenting them with interesting examples of false information and using creative techniques to solve teamwork problems – brain attack, in an exciting and easy-to-remember way, they presented methods to counter.
All partners were impressed by the activity of our students, the interest shown, and the very good level of English proficiency. The partners focused on evaluating the manual created on disinformation and on developing an online course for students to combat the spread Guests had the opportunity to visit the glass museum and the submarine glory museum in the city of Beloslav."